XCOM games are some of the most popular games out there, especially when it comes to games that involve a lot of tactical planning and are a little out there. In fact, the franchise is quite an old one and has since seen a lot of games trying to copy the concept behind it. However, none have ever been nearly as successful as the original, barely scraping the surface of what the original game offered in terms of depth of story and gameplay. And that is one of the reasons that I just love the franchise. I'm sure that many of you can relate to that sentiment. Now, you will relate to that sentiment even more with the release of the upcoming mobile game XCOM Legends.
I'm sure that those of you who are already fans of the XCOM franchise probably know about this game. After all, this is a big thing for the franchise and fans have been waiting for the XCOM franchise to take a step into a different direction. While the games have always been very strategic and tactical, they have also been very rooted in the audience that is geared towards PC or the consoles. Now, with the release of XCOM Legends, the company can finally concentrate on a big portion of their prospective audience that they had previously not been targeting. By targeting the mobile audience, the folks over at the development team can really make a difference because touch screens are arguably more suited to games like XCOM Legends compared to other peripherals like mice and controllers.
With all that said, I'm sure that all of you are just as geared up for the release of the XCOM Legends as much as I am. So let us get right into it.
XCOM Legends: About The Game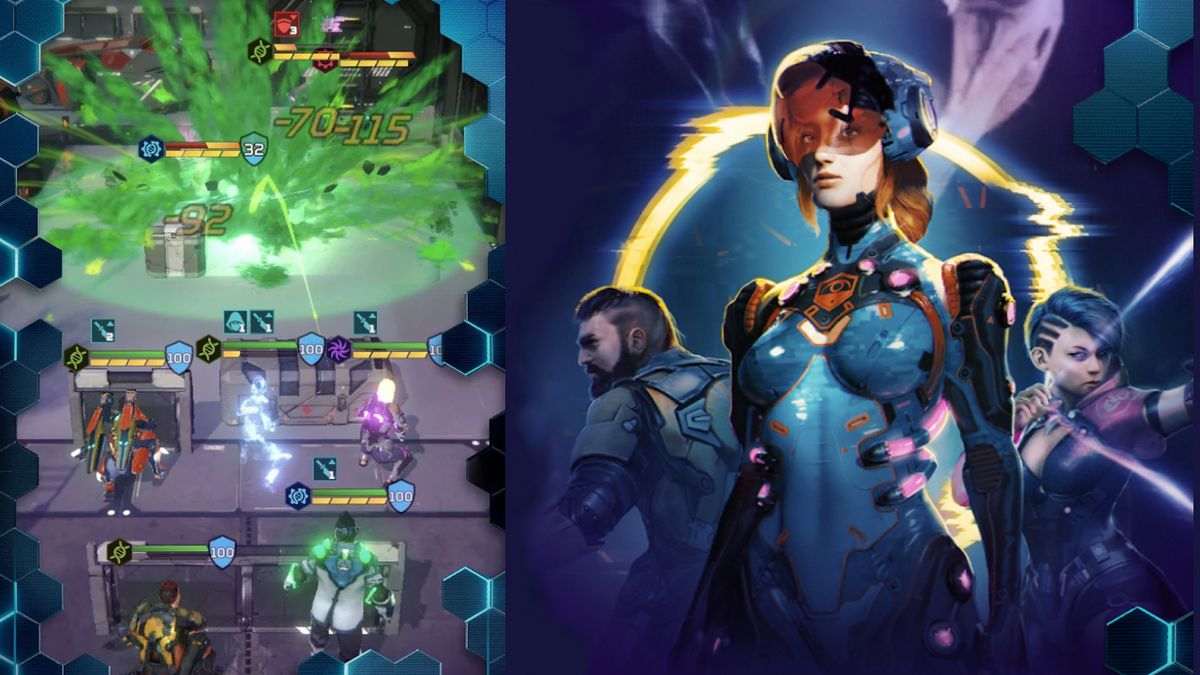 XCOM Legends is an upcoming mobile game in the XCOM franchise that promises to take a step away from the franchise and introduce a new auto-battle system that has been seen on a lot of games lately. It is sort of the new trend when it comes to online games. Think about battle royales, but it is 2022. The world has now moved on to auto-battle games that will have you strategizing against enemies and making moves that will determine the fate of the game all in one shot. And now, XCOM Legends is trying to follow suit by releasing a similar game, or at least testing it with different audiences to give the XCOM franchise a different twist compared to what we have already seen from it.
I'm sure that many of you were here hoping to hear some news of an upcoming XCOM 3 or the sequel to XCOM 2. Unfortunately, only one of those things is true. XCOM Legends is a direct continuation of the story after XCOM  2 and takes place after the game. However, it is not the definitive third game in the series meant as an actual sequel to the second game. It is a sort of spinoff to the second game that continues the game in its own different manner. And while we would take that over nothing any day, it still doesn't answer the questions of many XCOM fans who have been asking for a new entry in the series.
Read more: Tom Clancy's The Division Mobile Game: All About It
XCOM Legends: Release Date
When it comes to the release date of the game, XCOM Legends is quite a special case. While the game itself isn't really that big of a deal right now, ardent fans of the franchise have been waiting to get their hands on it for a long time now. However, that in itself has been a very tough thing to accomplish. XCOM Legends was released in a limited soft launch the game that is a little more closed than an open beta of the game. However, it is largely believed that Iridium Starfish, the developer of the game, was simply testing whether the game was even a good idea, to begin with. Since then, there has been no official announcement that can tell us whether XCOM Legends is going to be a canon addition to the franchise. The game is real, for sure, but whether it will be back as a final release is a question that remains unanswered.
Read more: Pitch Clash: All The Latest Updates?
XCOM Legends: Conclusion
So what exactly is it that we can conclude from this? It is that XCOM Legends might not ever make it to the market despite the promise that it holds for the publisher. It is just that the game is a really big investment considering that a lot of the people who are playing it are not really fans of the way that it is being implemented. So it is a big gamble for the company considering that they have a whole new audience to cater to. However, miracles are not unheard of, and I'm really hoping to see one happen here.
You may check out the game here:
You may check out the game trailer here:
What do you think is going to happen? Do you have big hopes? Let me know in the comments down below.
As usual, stay tuned in to the Franchise Hound for the latest gaming updates.