We very rarely review K Dramas here. It is just not the sort of stuff we watch, and frankly not a genre we are really into. But You Are My Spring is one K Drama that caught our eye. It seemed to be so different than what we have seen from K Dramas before. It isn't really different in the sense that it is unique compared to other Korean dramas. It is just that it is much more approachable and friendly to us, as Indian viewers. The majority of Korean stuff out there is straight up weird, and You Are My Spring seemed like a decent show, so we gave it a chance, and we do not regret it at all. In fact, it is a show that might even change your perception of Korean shows. You Are My Spring also impresses us in other ways though.
Talking about the show, it breaks away from the usual premise of how such shows go. Usually shows go for a full blown relationship between two people and show a budding romance between the two of them. But You Are My Spring breaks away from this norm and shows a turbulent relationship, or rather two of them. It doesn't hide the sad realities of what goes on with the characters, and shows them in a very imperfect light. Which is not that unique, but still something we highly appreciate the show for. Bringing together mature elements like imperfect childhoods and murder into the mix with romance, You Are My Spring is a naturally attractive show. It is one that ensnares you with its charms, then leaves you wanting for more.
Read More: Fear Street Part 3: 1666 : A Satisfying End
You Are My Spring: A Review
We are going to be quite frank here. Watching the show did give us some vibes from The Twilight Saga. Now we are not saying that it is a copied concept or one that is taken from the Twilight Saga, but it certainly does have some streaks about it that will remind you of the series. And that is just too hard to ignore. The show itself has quite a good story and a very interesting plot, with a lot of suspense and mystery. It doesn't let up through the entire run of the series, and the show is also very well paced. We never felt like we were being rushed or dragged through the show, as some viewers might expect given the format of the show. Instead, it was all very well paced and we loved the time it took to set everything up.
Coming to the plot, it is well devised and the way the storylines intertwine with each other is quite interesting. We have a slew of interesting characters on display here, each with their own charms and quirks, and we really grow to adore them as the show goes on. The acting too, is relatively decent, with good performances from all the stars on set. The art direction too, is quite on point. It makes for a decent show in its entirety, and that is all we really have to say about it.
Read More: Centaurworld: Netflix's New Animated Musical Reviewed
You Are My Spring: The Verdict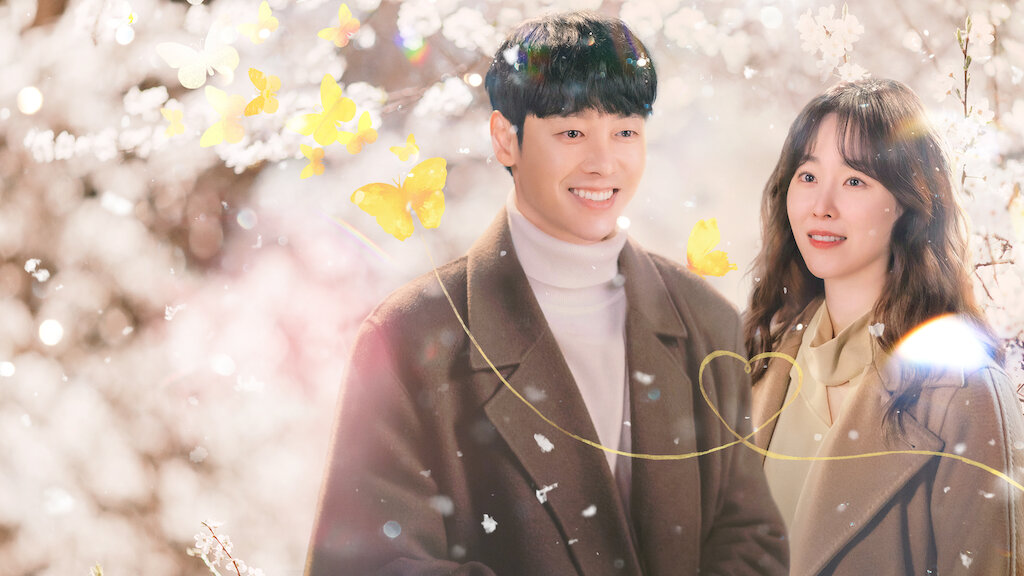 The answer is a definite yes. While You Are My Spring isn't a perfect show by any means, it is still one that we really liked and appreciated. And we are sure that you would too. It doesn't get too boring and can hold its own. It's not a great great show, but it is a decent one that deserves a watch, particularly if you're into this genre. So it has our recommendation by all means.
The show is currently streaming on Netflix. You may watch it by clicking the following link:
Watch You Are My Spring on Netflix
You Are My Spring currently holds a rating of 7.7 out of 10 on IMDb, based on multiple user reviews. IMDb is our preferred platform for all movies and TV shows.
What do you think about our review? Did you like the show? What are your thoughts on the latest episode? Let us know in the comments down below.
Stay tuned in to the Franchise Hound for the latest entertainment updates.