Young Justice Season 4 has been having a really amazing run so far this year. In fact, it is one of the best runs that the show has had so far. And there are just so many plot lines to cover about it. I have personally been enjoying it a lot. I'm sure that you have too. That is, if you are a fan. The show has had some recent developments about Artemis and they have been pretty big. There is also other stuff to talk about.
Are you excited for this season? How many episodes have you watched so far? If so, did you enjoy them? If the answers to these questions is yes, then you would naturally be very excited for the new episode of the season. So without much further discussion, let us get right into it.
Read more: Will The Claws Season 4 Release in December in 2021?
Young Justice Season 4: Episode 6 Update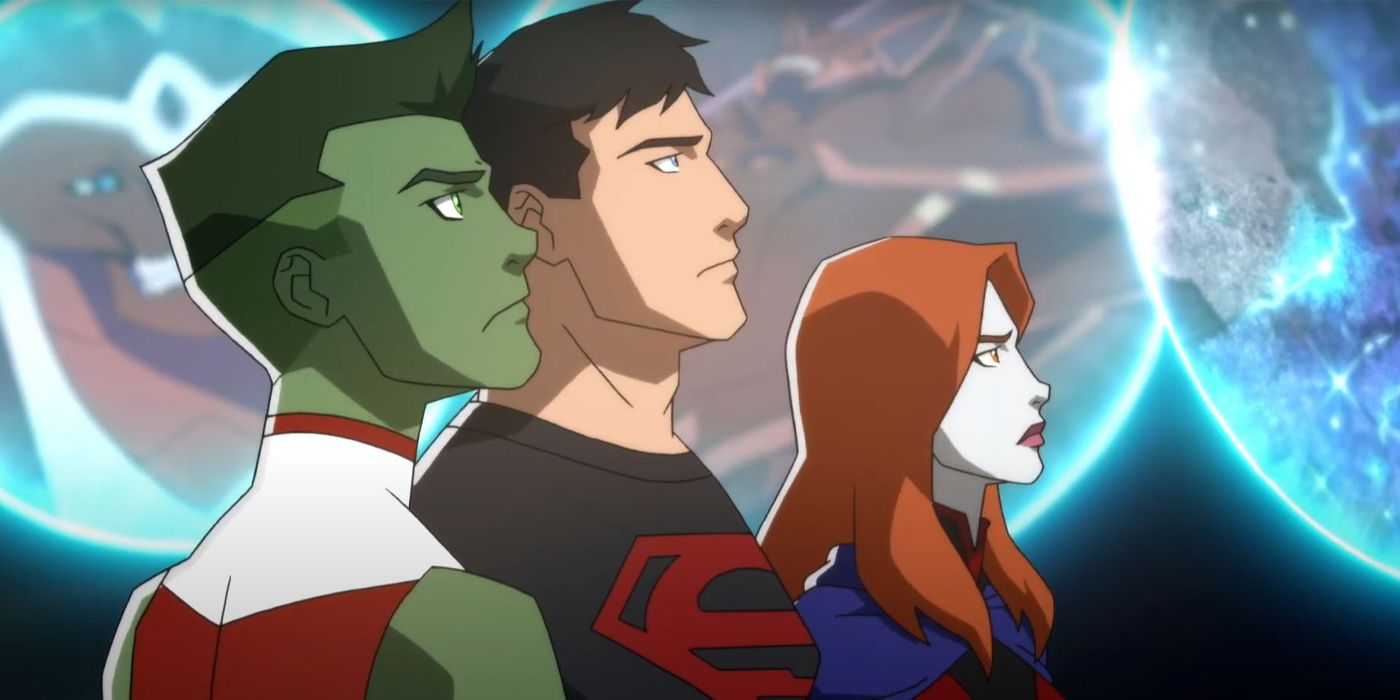 The sixth episode of Young Justice Season 4 has been one of immense importance. Titled "Artemis Through The Looking Glass", the episode explores more of Artemis' history, in the same way that the season has so far. The episode explores Artemis' relationship with her sister and brings them together for the episode in an epic reunion.
Artemis has had a rough story so far after the loss of Superboy and has been mourning his death. Her sister Cheshire brings about a new perspective for her and is a big but welcome change for her after the events of this season. The episode also sees Cheshire leaving the League of Shadows and enter Infinity Island. The episode also explores the relationship of the girls with their father, Sportsmaster.
Before that, the fifth episode, titled "Tale of Two Sisters", focused on the life of Artemis and all that she has had to go through so far. Going through Wally's death, she tried to get her life on track by becoming a teacher, while dealing with the bad guys throughout the night.
Onyx Adams also arrived on the show during episode 5, and followed Artemis before she was finally confronted by Arrow and Arsenal. She came out to warn the team about Cassandra Savage. This led to a big dilemma for the team, and they had to make big decisions about themselves.
Read more: Are You Excited to Watch the Narcos: Mexico Season 3?
Young Justice Season 4 Episode 6 Review
Coming to the review for the episode, I would say that I am pleasantly surprised with what I saw. Artemis Through The Looking Glass is probably the most powerful and strongest episode of the season so far, and I have thoroughly enjoyed it. Jade and Artemis' relationship is well explored in the episode and it is really fascinating to see the way Artemis' brain ticks.
It also explores her past through the form of flashbacks, and tells a riveting story that you would definitely enjoy and which has been tastefully done in the episode. The episode reveals the relationship of the girls with their father and how toxic it has been, bordering on abuse. The episode explores all of this in much detail and makes for a riveting watch that you would definitely enjoy. I highly recommend you to catch this latest episode of the show as soon as possible.
Read more: After We Collided: Reviewing A Disaster
Young Justice Season 4: When To Watch
For those of you who are fans of Young Justice, I'm sure you must be dying to know what time the show airs on TV. Young Justice airs on HBO Max each Thursday on 3:00 AM ET, withe each episode running across 25 minutes. So stay tuned in to the network to catch the show.
Read more: Best Shows for Children of All Ages on Disney+
Young Justice Season 4: Final Words
Young Justice Season 4 is now streaming, and I would highly recommend you to watch it at the earliest. It is definitely worth your time. I have really enjoyed it and it is proving to be a really strong season so far.
Young Justice is currently streaming on Netflix. You may watch it at the following link:
Watch Young Justice on Netflix
The show currently holds a rating of 8.6 out of 10 on IMDb, based on multiple user reviews. IMDb is our preferred platform for all movies and TV shows.
You may watch the trailer for the show down below:
What are your thoughts on the season so far? Have you enjoyed it? Let me know in the comments down below.
Stay tuned in to the Franchise Hound for the latest entertainment updates.