As someone who grew up with actual card games beside himself, I kind of have a sort of attachment to card games. In fact, I find them to be really calming me and they make me feel nostalgic all over again. They remind me of a time that was much simpler than today and fun could be found in even the tiniest of things, not looking to constant dopamine hits for gratification. However, things have definitely changed a lot with time. With everything eventually going online and coming to digital platforms, it was only a matter of time before the same happened with card games. And the same is the case with Yu-Gi-Oh!, one you might remember from your childhood if you were into trading card games.
Yu-Gi-Oh! is a Japanese creation that's been well received all over the world ever since it came out. The trading card game is very similar to other games like it, and will definitely have you scratching your head over difficult decisions sometimes. However, that is no reason for you to be deterred by the complexity of the game. Rather, the game is a little complex but in a highly desirable and very enjoyable way. It is one of the things that I admire the most about it. I'm sure that if you have played the original card game, then you might also be interested in the digital version of the game now available on the Google Play Store, Yu-Gi-Oh! Master Duel.
Now that you have some context on the game, let us talk a bit more about the much-touted Yu-Gi-Oh! Master Duel.
Read more: Asphalt Nitro-2: A Budget Racer?
Yu-Gi-Oh! Master Duel: About The Game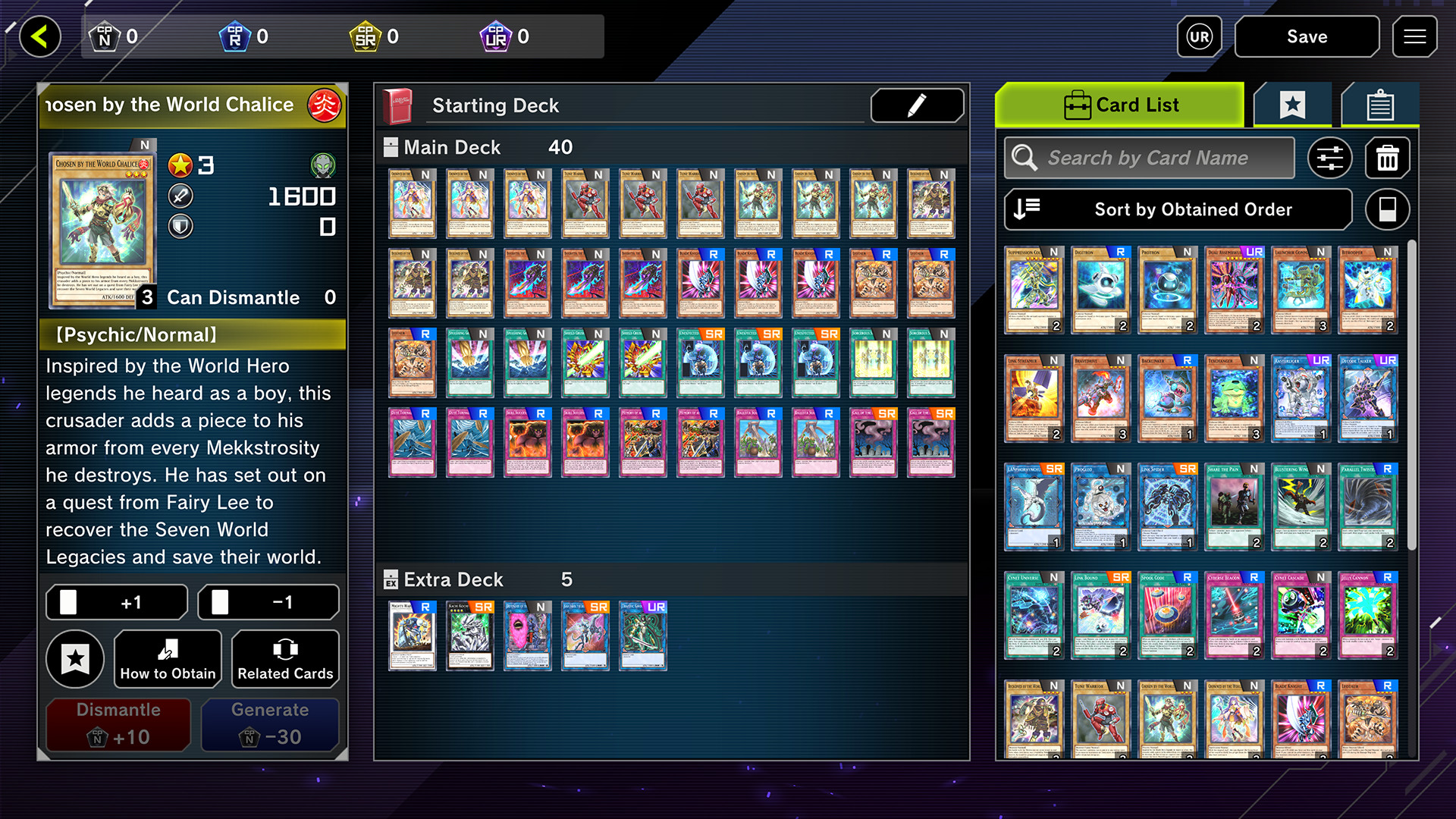 When it comes to trading cards, few really come close to Yu-Gi-Oh!. That is simply because of the sheer complexity that the characters and monsters in the Yu-Gi-Oh! universe has. Based on monsters, spells, and traps, Yu-Gi-Oh! Master like a proper incarnation of the inner Dungeons and Dragons enthusiast that the creators of the cards were. Now, since the game has had such an amazing audience that has supported it over such a long time, the game has been brought to mobile where all the new players are in the form of the mobile game Yu-Gi-Oh! Master Duel. Catering to a generation that is increasingly more involved with screens and less involved with actual physical play, Yu-Gi-Oh! Master Duel might just be the perfect move for the company. And the best part about the game? It is completely free to play!
IF you're someone who is intrigued by the concept or has ever dabbled in games like Gwent on the Witcher, then this is a very good recommendation for you considering the amount of hype that it generates at its tournaments and the number of fans that it has around the world, and not just limited to Japan where the Yu-Gi-Oh! is revered in the form of manga, anime, games, and now online games. Yu-Gi-Oh! Master Duel is the perfect game for anyone who is looking to step into the trading cards community and to learn how the game is played. The fact that you can play the game without spending any actual money is a big plus that has never been possible with actual trading cards.
Personally, the concept of the game appeals a lot to me and I really like it for what it is. As a beginner, there are a lot of tutorials out there with a really supportive community that will help you build the deck of your dreams. There is just no other game that combines the elements of social interaction with such card-based gameplay on an online platform. And that is what I like so much. While there are paid elements in the game in the form of in-app purchases, these are something that I really do not mind because the game does not force them upon the user. You can build a really powerful deck completely from scratch and beat opponents who have spent some money. And that is just commendable for a game that thrives on these funds.
Read more: Project DX Is The Durango Game Everyone Wants
Yu-Gi-Oh! Master Duel: The Verdict
All things considered, there is hardly any other game that I can recommend over Yu-Gi-Oh! Master Duel when it comes to card trading games. The game has a rich legacy of decades behind itself and has been loved for a long time now. With this new free-to-play model, the game is going to get even more fans, and that is something that I am really looking forward to. In short, I highly recommend the game.
You may check out the game here:
Yu-Gi-Oh! Master Duel on Google Play
You may check out the game trailer here:
What do you think about the game? Did you like it? Are you a fan of such games? Let me know in the comments down below.
As usual, stay tuned in to the Franchise Hound for the latest gaming updates.